NB-M21N ZERO S
Welding mode: Horizontal and vertical fillet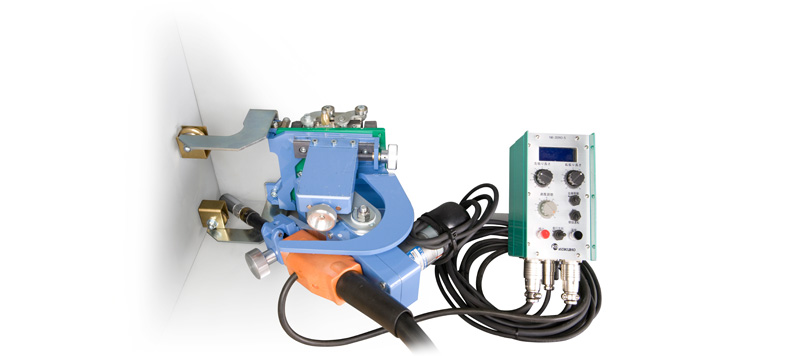 The NB-M21 ZERO S has the weaving mechanism added to the same functions as those of the NB-M31 ZERO S. The weaving mechanism enables horizontal multiple-layer fillet welding and eliminates unwelded portions in vertical fillet welding. Compact, light, and easy to carry with the result of improved working efficiency. Particularly effective for welding longerons in ships and short members in bridges and buildings.
From End to End Fillet Welding

Specifications
Mass
6.5kg
Dimensions W x L x H (*1)
245×182×223mm
Bottom gap (to the material)
5mm
Attractive force
23kg
Torch adjustment range
Back & forth direction
10mm
Up & down direction
10mm
Setup angle in X direction
Fixed at 45°
Setup angle in Y direction
Fixed at 45°
Weaving
Swing angle
45°
Swing width
5mm
Swing speed
Semi-fixed installation
Stop time
-
Traveling speed
9 ~ 55cm / min.
Control power supply (Input)
AC 100 ~ 240V 1A
Torch swing angle
Adjustable to ±16° from center to both ends
*1 L=traveling direction
*These specification are subject to change without notice.