Concentration increases work speed. Drastically reduces the number of wok plans!
Reduces welding time and lowers costs.
Several welding machines working together means a concentration of welding work.
No material handing for welding machines and easy storage.
No danger to welding cable & hoses from scaffolding. Maintain comfortable working floor environment.
Half bridge model (mobile pillar) and Ceiling crane model (fixed pillar) are available so that you can choose the style of machine best suited your needs.
FUJIDANA F1
Ceiling Crane Model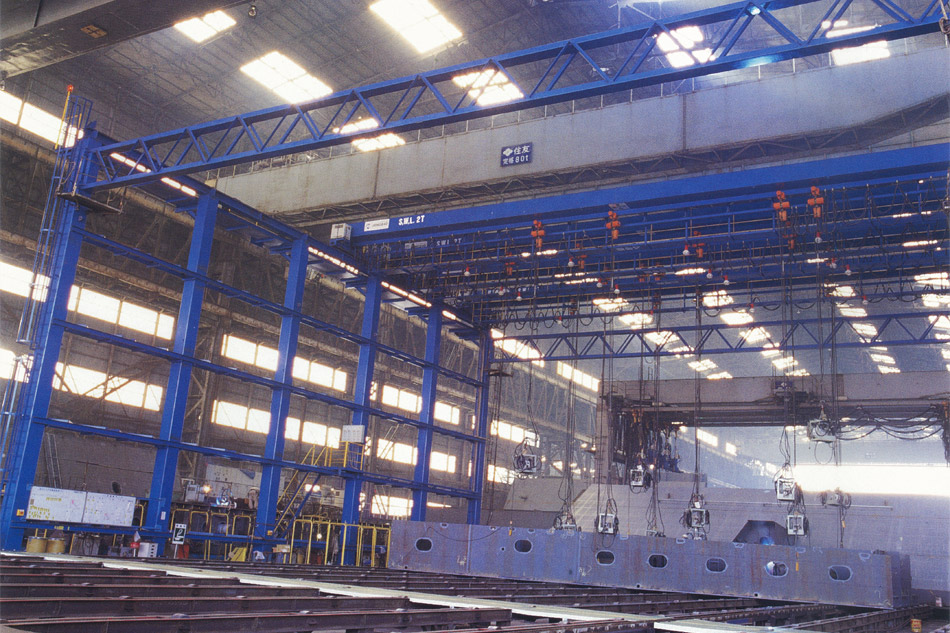 Specifications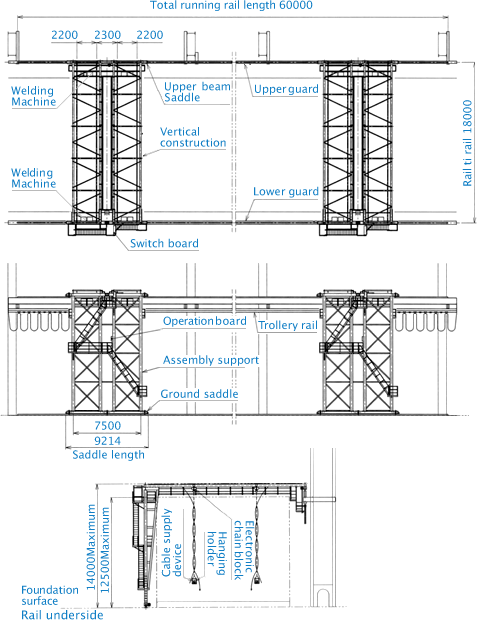 FUJIDANA F2
Half Bridge Model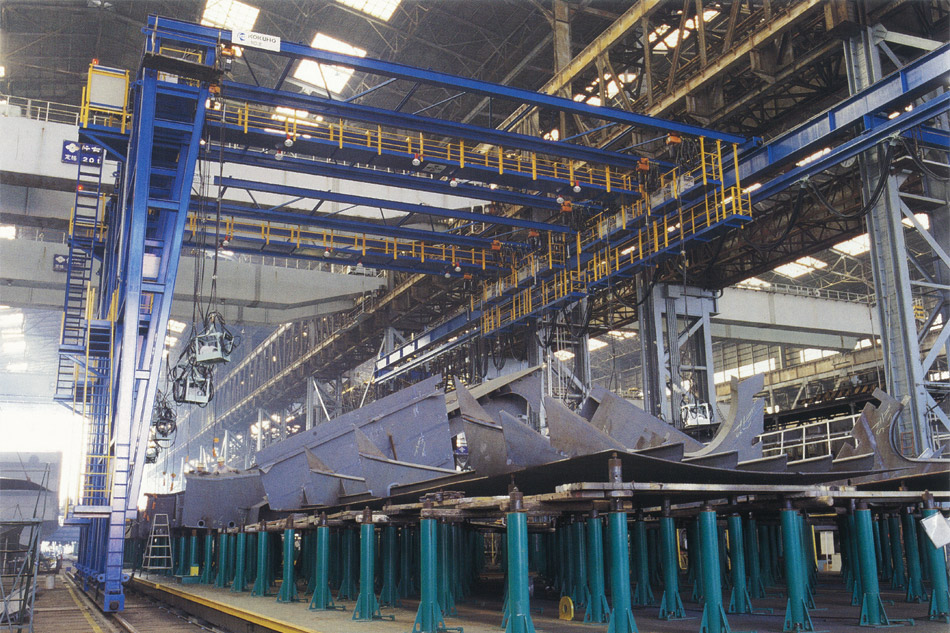 Specifications